MCW EVENTS
---
SEATTLE, WA EST. 2006
From flying your best performers to a knock your socks off experience in Mexico, to leveling up the worlds top gamers in Seattle, to dazzling 12,000 data geeks in Las Vegas, we make events matter.
WANT TO MEET US?
WHAT WE DO
MCW Events has mad skills in handling your whole shebang, from planning to execution. We deliver tailor-made events by starting with a thorough understanding of who you're talking to, how much you have to spend, and, ultimately, your goals and objectives. We work with you to create transformative experiences for your audience. From start to finish, we are with you every step of the way. Really.
---
EVENTS
---
The devil's in the details so, whether it's a colloquium of 30 or a conference of 12,000, we make sure we know where all those devils live.
GLOBAL
---
Sessions in Singapore to gaming in Berlin. Our headquarters are in Seattle, but we work worldwide. Still waiting for that call from McMurdo Station in Antarctica, though.
STRATEGIES
---
Events are expensive, so we get down to brass tacks to maximize the return on your event investment.
PARTNERS
---
We know a heck of a lot, but we don't know everything. That's why we know all of the right people who do.
WHAT WE'VE DONE
MCW Events has made some pretty amazing things happen over the years. Here are some outstanding examples.
---
TABLEAU: TABLEAU CONFERENCE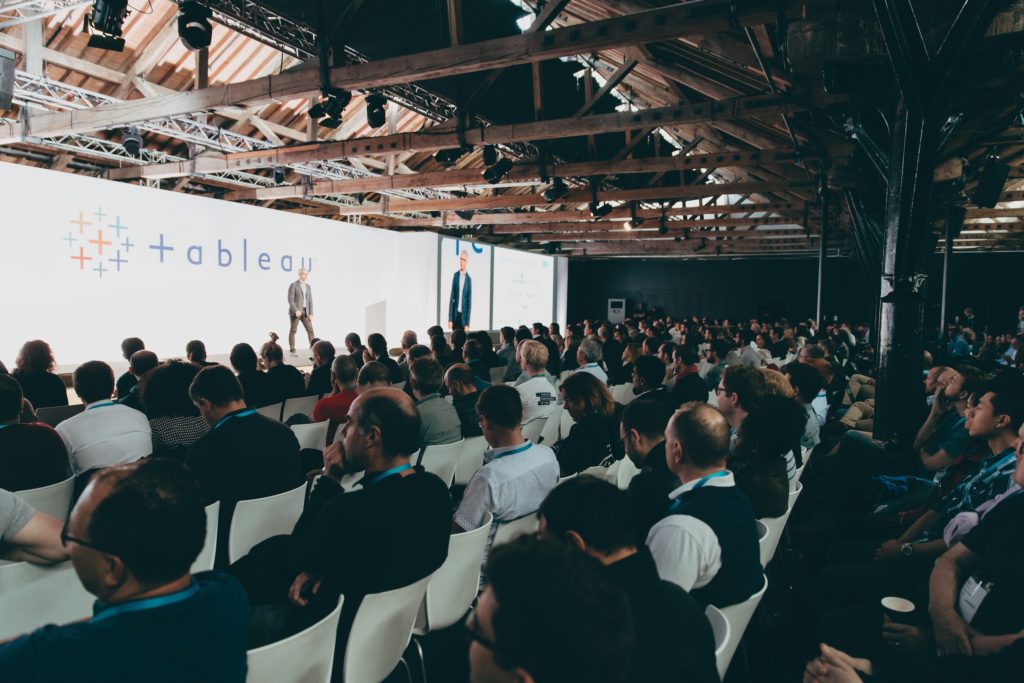 Engagement: 2009 – Present
Surprise and delight. Tableau (NYSE: DATA) takes a freakishly-friendly, customer-centric approach to helping people see and understand their data. In that same spirit, our partnership on the company's annual Tableau Conference (TC) is hyper-focused on surprising and delighting the TC attendees.
Initially, we worked as an extension of the internal team to transform the then 800-person TC from a pipe-and-drape event to one that had attendees and Tableau employees "ooo'ing and ahhh'ing" alike. MCW Events partnered with the Tableau marketing team to right-set hotel contracts, select production and audio visual companies, build detailed timelines, and kick off that first event in just six months. But that was just the beginning.
The following year, we took the event from Las Vegas to San Diego, worked with Tableau to add some special sauce, attracted 1,200 fanatical data lovers and transformed the event to the super bowl of data conferences. Along the way, as is expected with hyper growth programs, we helped solve vexing problems that never compromised the surprise and delight moments which is so important to the event DNA.
Today, the TC program hosts more than 17,000 attendees who experience a program that helps them leverage their investment in the product, connect with like-minded data geeks and elevate their careers. With an unwavering dedication to Tableau and our own freakishly friendly approach, MCW Events earned the honor to work on additional global programs with the company, including their popular TC On Tour events, President's Club and Partner Summits.
Photo by Paul Underhill.
VALVE SOFTWARE: ANNUAL VALVE VACATION
Engagement: 2008 – Present
Aloha. Valve Software, based here in Bellevue, WA is the customer that really helped us take-off. Literally.
The Annual Valve Vacation is not just an incentive trip for their top performing employees.  No, it's for every single one of them, and their families.
There are a lot of details that go into coordinating getting 900-1000 people over to Hawaii. There is chartering planes, navigating over 200 kids, candy-bars, ground transportation, housing, hula, and all of the details in-between. They trust us not only with their employees, but their families, and their annual vacation.
VALVE SOFTWARE: THE INTERNATIONAL & MAJORS ROADSHOW
Engagement: 2012 – Present
Winning. What do you do with 18.4 million dollars in prize money anyway? Well, we know a few people that you can ask.
Valve Software engaged us to assist in the housing procurement, air-travel, transfers, and overall care and hospitality of more than 300 e-sport warriors from around the globe (and their handlers, and translators, and commentators) on their quest for that prize pool. Our responsibility is to keep the teams fed, housed, and happy, while knowing where they need to be and when. Since the first 2012 show in Seattle we've been asked to travel with them to the International stage, first in Germany and then onto the Philippines. Tara na!
PHYSIO-CONTROL: ONLINE REGISTRATION MANAGEMENT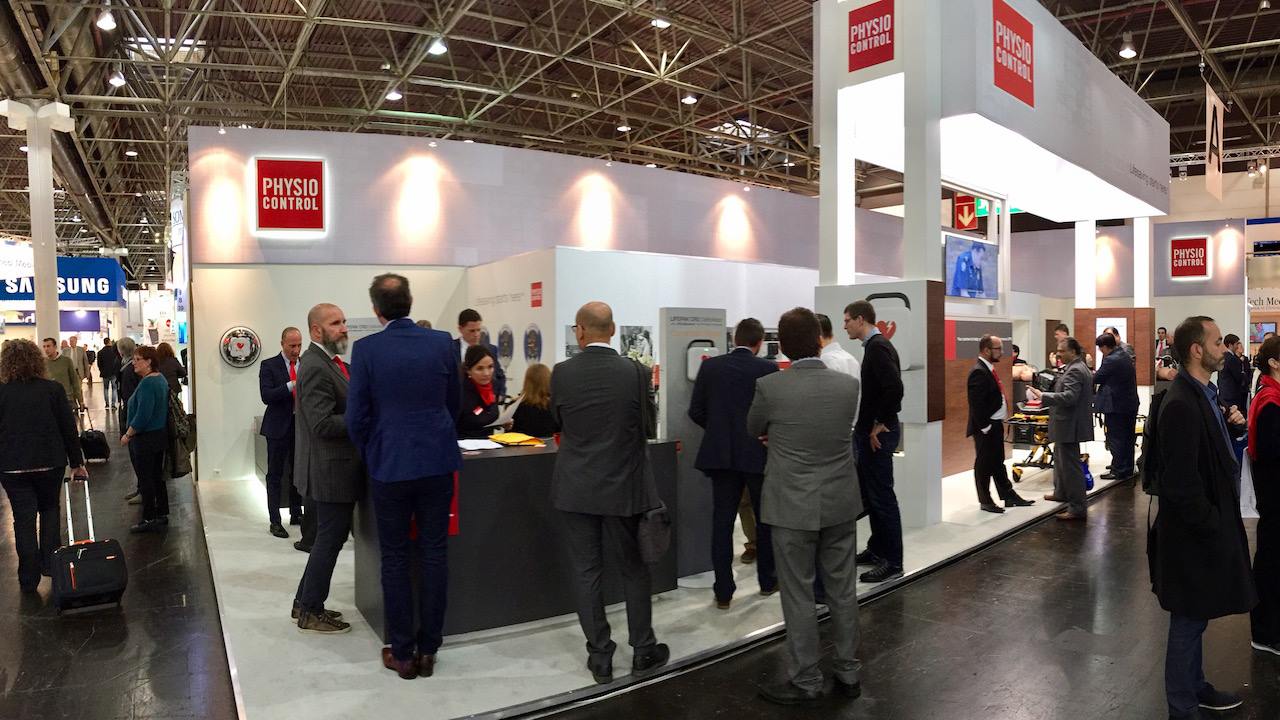 Engagement: 2012 – Present
Jump. Okay! We met Physio-Control because they found themselves in a tenuous situation. They needed a registration website for their annual sales meeting in 2 days. Their previous vendor over-promised and under-delivered in a big way.
We came in and turned that right around. From the initial call on Friday afternoon at 3:00pm to a website launch the following Monday morning, we built a registration website presence and platform. This included a portal, on-line agenda, housing, travel – the works. All in day's–or a weekend's–work. Tada!
H2O.AI: 2016 ROADSHOW
Engagement:  2016 – Who knows? With our track record, a while!
Problems? No, opportunities! H2O.ai is a start-up out of the Silicon Valley, looking to improve people's lives and predict problems through it's machine learning offerings.  H2O.ai engaged MCW Events to help define and strategize the growing company's proprietary event portfolio. We helped answer the question "How do we reach and engage the maximum number of people with very little dough and man power?"  and are producing a series of events that turned the company's challenges into real opportunities to connect more with their community – on a tight a budget. We've just started making waves here, but we're sure there's a tsunami of success coming this way.
TABLEAU
Always flexible, MCW is proactive and adaptable to our ever-changing needs. As experts in their craft, they're consistently a step ahead and have adapted gracefully to fit the demands of Tableau Conference's growth year after year.
Jen Delong, Senior Manager, Tableau Conference
VALVE SOFTWARE
The best part about working with MCW is the level of trust that has developed over the years. I know that MCW can and will execute all the aspects of our hospitality needs without me having to ask them about it multiple times, this is tremendously helpful when planning a multifaceted event like The International.
Thad Wharton
PHYSIO-CONTROL
MCW has been an amazing partner! The team is always ready to jump in and assist when an event set up is needed with great professionalism, speed and accuracy. This team is the best.
Cheryl Brendemuhl, Sr. Marketing Communications Specialist
InVision
Whether for a conference of 10,000 or an intimate dinner of influential heads of design from the most innovative companies around the world, Team MCW crusades to create killer experiences that help move the business forward – on budget, on time and always on point.
  
They are not just an agency partner. They are my ride or die.
Dana Pake, Director of Field Marketing + Events
WHO WE ARE
---
We are the dream team of events. We field some of the most highly skilled players in the game. Hotelier? Got it. Senior leadership development. Yep. Convention Center chops? Check. Navigating corporate lingo? Bingo. Housing wizard. We've got two. Telepaths in Training. You know it.
NIKKI PLAID
DIRECTOR OF DUCKS IN A ROW
"Work Smarter, Not Harder."
MARCUS C. WHITE, CMP
MINISTER OF MAKE IT HAPPEN
"Make it beautiful."
JASON WERLE
SIR REG A LOT
"Measure Twice, Cut Once."
Leading the charge is our trifecta of top dogs. Nikki doesn't miss a beat, and will not drop any balls. Ever. Marcus knows all of the right people to get the job done, and get it done well. Jason makes events magical with his tech wizardry. With this team, you know you're in great hands.
MEET US FOR COFFEE
Want to find out how we really roll? You should meet us for coffee and let us dazzle you with our sparkling personalities and event planning magic. We promise you it'll be worth it, even if it's just for the free coffee!
---
World Headquarters
5215 Ballard Ave NW
Suite 5
Seattle, WA 98107
Phone: 206-792-5481
Toll Free: 866-700-6105
Fax: 206-299-9180